Our cellar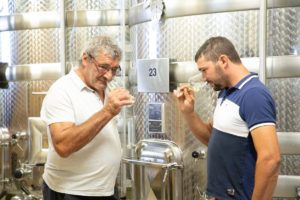 Our winemaking process is identical for White Sancerre, Rosé Sancerre and Pouilly-Fumé. Once the grape harvest has been pressed and then racked for between 24 and 48 hours, we make wine from each terroir separately in thermo-regulated vats.
Fermentation takes place for around a fortnight, first at a low temperature (16°C) and then rising to between 18 and 20°C.
Once fermentation is complete, the wine is racked off and matured in vats while it waits to be bottled, which will take place, after filtering, from the spring onwards.
For Red Sancerre, the harvested grapes are fermented in vats with the grape berries and the juice. This maceration lasts between 12 and 18 days. Everything is pressed and returned to the vats for malolactic fermentation. This method results in less acidity and stabilises and softens the wine. The wine is then matured for between 12 and 24 months in the vats before being bottled.
Customer reception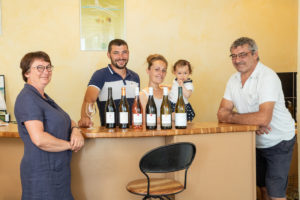 Visit Domaine des Tayaux to taste its Sancerre and Pouilly-Fumé wines in a welcoming and convivial atmosphere.
Our wine storehouse is open every day apart from Sunday afternoons. Reservations are required for Sunday mornings.
In order to ensure that the time you spend with us is special, we recommend that you telephone or email us to let us know that you are coming.