Home
Domaine des Tayaux Sancerre and Pouilly-Fumé
Welcome to the website of Jean-Marc and Romain Pastou, wine producers in Sury-en-Vaux near Sancerre.
 The Sancerre vineyard
The Sancerre vineyard is located in the centre of France, 200 km from Paris.
With the top of its 'piton' towering over the Loire, SANCERRE offers you superb landscapes and wine of an exceptionally high quality.
The vineyard currently extends over 2,900 ha of magnificent, well-oriented, -exposed and -protected hills which are absolutely ideal for vines and whose clay, limestone and siliceous soils contribute to the splendid quality of the wines.
The two grape varieties authorised for the production of Sancerre wines are sauvignon blanc and pinot noir. The white wines are fresh, delicate and fruity, while the reds are fragrant and round.

Domaine des Tayaux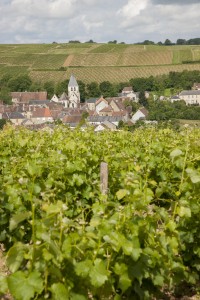 The estate is located in Sury-en-Vaux, a wine-growing municipality 6 km north of Sancerre.
Today, the SCEV grows 11 hectares of vines comprising 8 hectares of sauvignon vines for producing White Sancerre, 1.5 hectares of pinot noir vines for Red Sancerre and Rosé Sancerre, as well as 1.5 hectares for Pouilly-Fumé.
We work our vines using sustainable farming methods, respecting tradition and the environment.